No one ever says, "I think I started my personal history project too early." In fact, most families wait too long—after the onset of severe memory loss, after a death—and the memories are gone forever.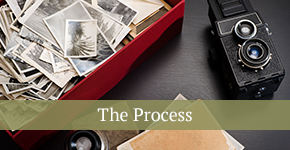 We offer the highest standards of service and quality, from start to finish. Rest assured that your stories will be treated with the greatest care and dignity.

How much does it cost? Learn more about the value of preserving your family's stories for generations to come.