Memoir Books
A memoir book captures a lifetime of stories in your own voice and preserves them for generations to come.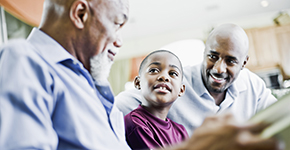 Each Book Includes
Personal interviews with you and, if desired, other family members
Custom-designed cover and interior
Hardcover heirloom-quality binding
Family photographs and important memorabilia
High-quality printing on archival paper
Professional editing
Oral history recordings drawn from the interview process
Oral Histories
"It is so good to hear your voice!" How often have you said this to a family member or friend? We know how important it is to be able to hear a loved one's voice. We digitally record your stories and memories onto broadcast-quality CDs or other audio media. We can also carefully edit the recording to bring out the very best in each story. The final recording can range from two hours to as many hours as there are stories to tell.
Documentary Videos

See them as they are. A high-definition digital video is a great way to capture beloved family members' stories along with their speech, mannerisms, and appearance. Let us help you create a video biography that honors them now and preserves their life experiences, accomplishments, and values for future generations.
Other Services for Families
Birthdays/Anniversaries/Milestones
Imagine hearing the voices of grandchildren recounting their favorite game with Grandma, or an adult child telling stories from her adolescence, or a husband reminiscing about his courtship. These are the precious memories that honor the life of someone important to you. We will interview family members in person or by phone, capture their most vivid memories, and collect photos and mementos, all to create a living tribute to the honoree. It's the perfect gift for a special birthday or anniversary.
Memorial Tributes
What better way to acknowledge a loved one who has died than by capturing the memories of beloved friends and family members? A memorial tribute honors a person's life, becomes a comfort to those left behind, and is a precious gift to future generations. It's never too late to capture the stories of the people you love. We can combine your voices on high-quality recordings along with home videos, old photos, and memorabilia to create a memorial that respects and honors your loved one's life and accomplishments.
Ethical Wills & Legacy Letters
Don't leave the value of your legacy and family heritage to chance. A recent study revealed that non-financial items that parents leave behind—like ethics, morals, faith, and guiding principles—are ten times more important to both Baby Boomers and their parents than the financial aspects of inheritance (Allianz American Legacy Study). Most of us are aware of the benefits of crafting a will that directs the disbursal of our material possessions. An ethical will (or legacy letter) takes that process one step further—it communicates values, hopes, and hard-won life lessons to future generations.
We specialize in capturing life's intangible values—the treasures that matter most to your heirs and descendants.