We help you turn your
life story
and
family history
into a one-of-a-kind
memoir or autobiography
.
Story Trust helps individuals and families transform their remarkable life stories into personalized memoirs, autobiographies, family history books, oral histories, family documentary videos, and more. We also write businesses and organization history books that celebrate strong values, innovation, and longevity.

Memoir Books, Oral History Recordings &
Documentary Videos for Families


Few things endure longer than words immortalized in print. A memoir book captures a lifetime of stories in your own "voice" and preserves them for generations to come. Each book is based on a series of interviews and communicates the values and life lessons you most want to share with loved ones.  More…
History Books for Businesses


"The book is exactly what we were hoping for. Story Trust did a masterful job capturing our company's history." –Brian Zampell, President & CEO, Zampell Companies
From an entrepreneurial vision, through growth and challenges, to where it stands today, a company's history is the foundation for its future. We understand the value of these intangible assets and offer a range of services to preserve your company's history, celebrate its milestones and accomplishments, and honor its leaders. Story Trust business histories are perfect for anniversary or retirement celebrations, conferences, or investor relations.  
Learn More…
Our Services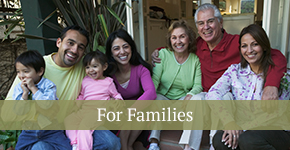 Honor beloved family members by recording and preserving their life stories—as memoir books, oral histories, and documentary videos.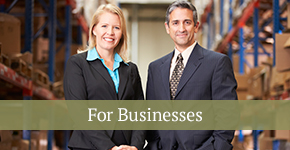 Your organization's heritage and history can be a strategic business tool to develop customer loyalty, retain and inspire the best employees, and honor your organization's founders and leaders.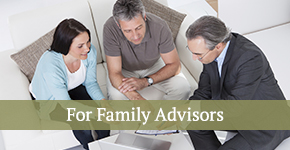 Story Trust can help you enhance your advisory practice with distinctive and highly valued personal history services for clients and their families.
How It Works
Our professional writing services are customized to meet your needs.

Free Initial Consultation
Tell us about your life story and what you want to accomplish

Pre-Interview Planning
Together, we develop a plan for fun and successful project

Interviews & Research
We document your life story though background research and one-on-one interviews—in person or remotely

Content & Design
Our professionals craft your book, oral history, or video according to the highest standards

Feedback & Finalize
You see your memoir, autobiography, oral history, or video come to life and offer your feedback

Delivery & Celebration
Your book, oral history, or video is delivered to you to share with family and friends
About Us
Samples of Our Work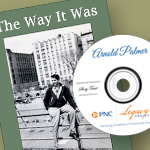 See how we can create a lasting legacy—memoir book, oral history recording, documentary video, business history book—for you, your family, or organization.
Story Trust in the News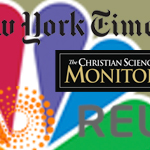 Story Trust has received press from the likes of The New York Times, Kiplinger's, NBC, Reuters, and more.
David G. O'Neil, Founder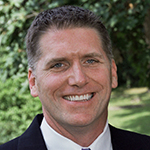 David has over 25 years of professional writing, editing, publishing, and media production experience.
What Our Clients Say About Story Trust
"This is absolutely terrific. You made my wandering comments sound put together! Thanks so much."
"The books just arrived, and we are grateful to have such precious and priceless gifts to share with our family. The process of putting the book together was both rewarding and a labor of love. Thank you!"
"I can't thank you enough for writing a book about my mother's life growing up in the Dustbowl years in Kansas and moving to the Boston area to raise a family of five children and six grandchildren! You have preserved her memories forever—for my children and for future generations."
"This was the best Christmas gift I have ever given to my parents. They could not stop thanking me."